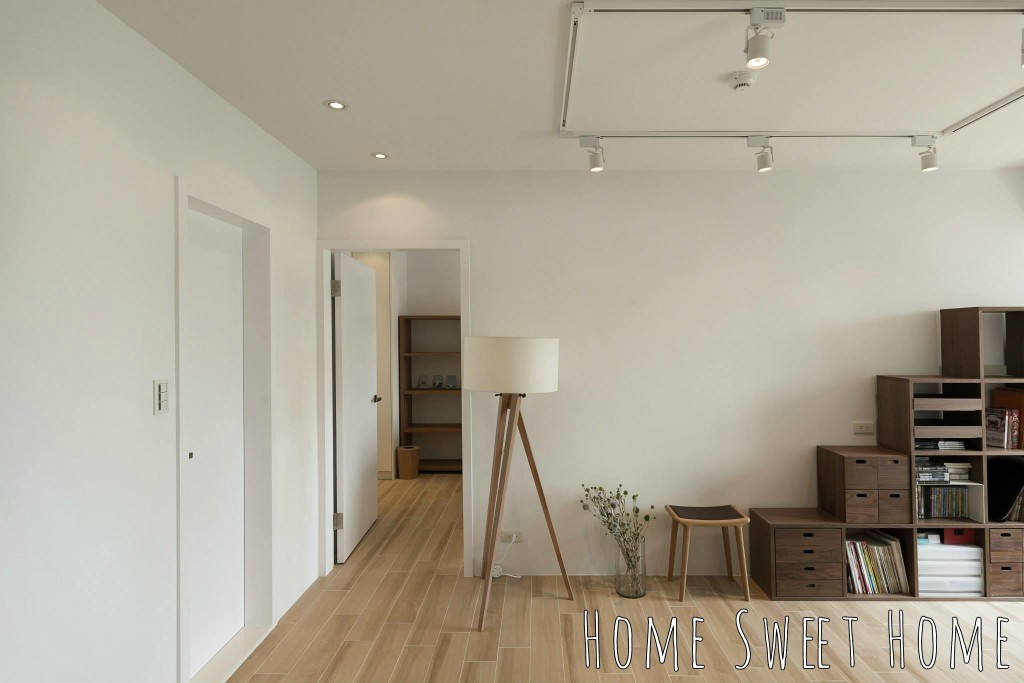 A house is not a home without delightful accessories and whimsical touches. Provide your clients with items to fill their personal sanctuaries, and they'll think of you on a daily basis. See our favorite items below.
1. Item # 12071 Aluminum Photo Frame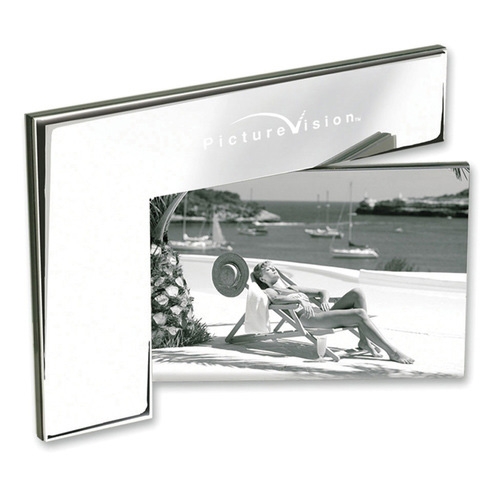 Where else could we find a photo frame sleeker than this one? A silver finish makes this modern frame the perfect finishing touch to any desk! It's double-sided, which means you can tastefully put two of your most treasured 4″ x 6″ photos on display. The frame is constructed from a sturdy aluminum, so you can keep the images of your loved ones close for years to come. Packaged in a gift box, this trendsetting item is ideal for placing on your nightstand or giving away to your clients.
2. Item # 28439 Field & Co. Cambridge Sherpa Blanket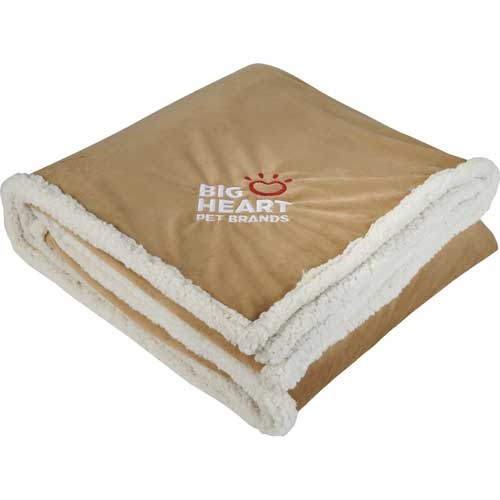 "I have too many blankets," said no one ever. This ultra-cozy blanket combines timeless style with luxurious comfort to bring the perfect new addition to your lounge collection. It features soft velour and sherpa backing – crafted for the ultimate level of rest and relaxation.
3. Item # 19806 Frosted Glass Candle Holder + Box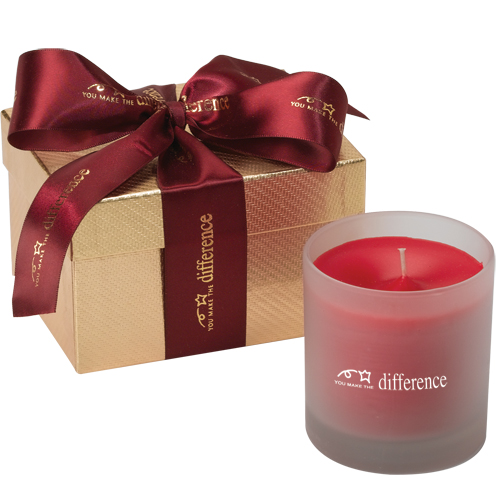 Nothing is more therapeutic than the amber glow of candlelight. Functional for just about any occasion, this aromatherapy candle comes in a frosted glass that looks great atop any surface. The beautiful gold box wrapped with a custom ribbon in your choice of color makes this candle a beautiful gift to give or receive.
4. Item # 31236 Bamboo Cutting Board with Silicone Grip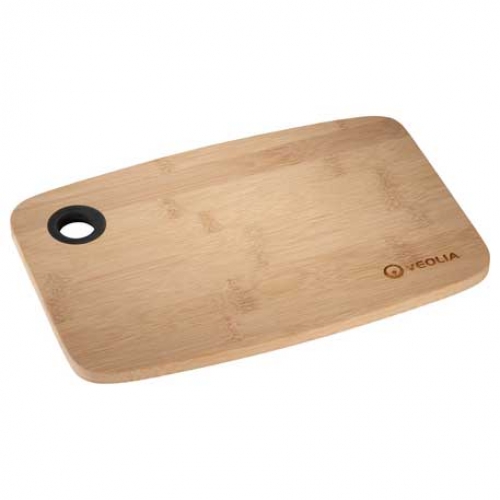 Here's the inspiration you were looking for to start cooking your own meals! Gorge on greens with this bamboo cutting board, a kitchen essential great for chopping salad ingredients, stir fry veggies, and herbs. Its slim profile and thumb hole make for easy storage – simply hang it on a hook or slip it into a drawer.
5. Item # 19864 Plant in Bamboo Pot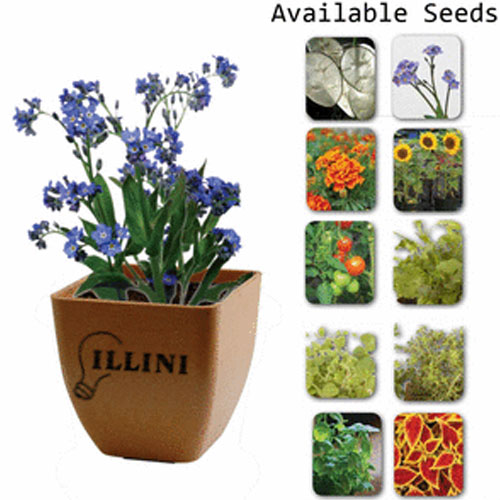 Looking to brighten up your home with a bit of greenery? Plants are a great way to add a bit of life and color to an otherwise plain room. This mini flower kit includes your choice from among 10 different seed varieties. Its small size makes it convenient for placing on your work desk, and the imprinted pot does a good job of promoting your brand. A delightful product we're sure you'll get a lot of compliments on!
6. Item # 20883 Soft Sided Vase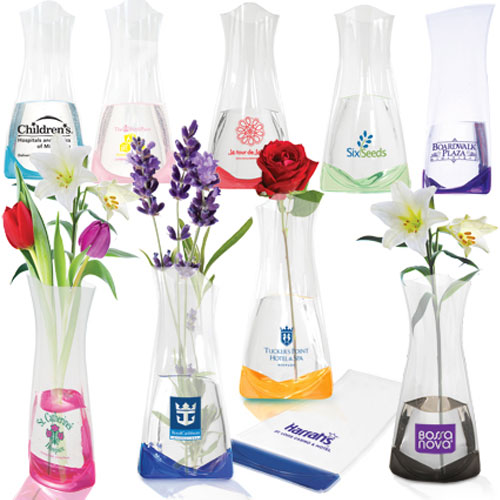 A cool and innovative way to display your fresh flowers! This vase takes its shape when filled with water.  Its flexible PVC material means you'll never have to worry about shattering or storage again. A fun, fresh, and inexpensive option that makes for an interesting decor aesthetic.
7. Item # 29267 Waterproof Shower Speaker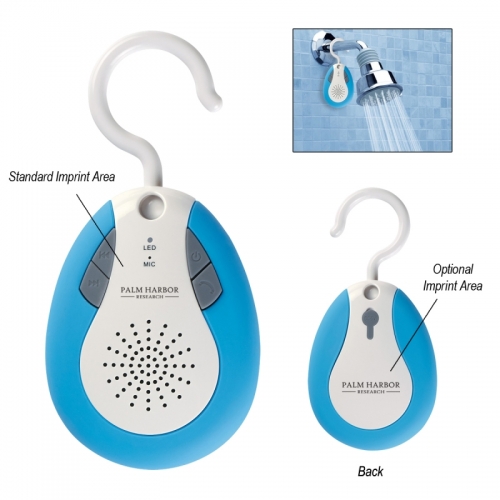 Don't just sing in the shower – sing along in the shower! This high-definition 3.0 Bluetooth speaker is not only wireless, but it's also waterproof. Just pair your Bluetooth-enabled device with this speaker, and enjoy up to eight hours of play time.