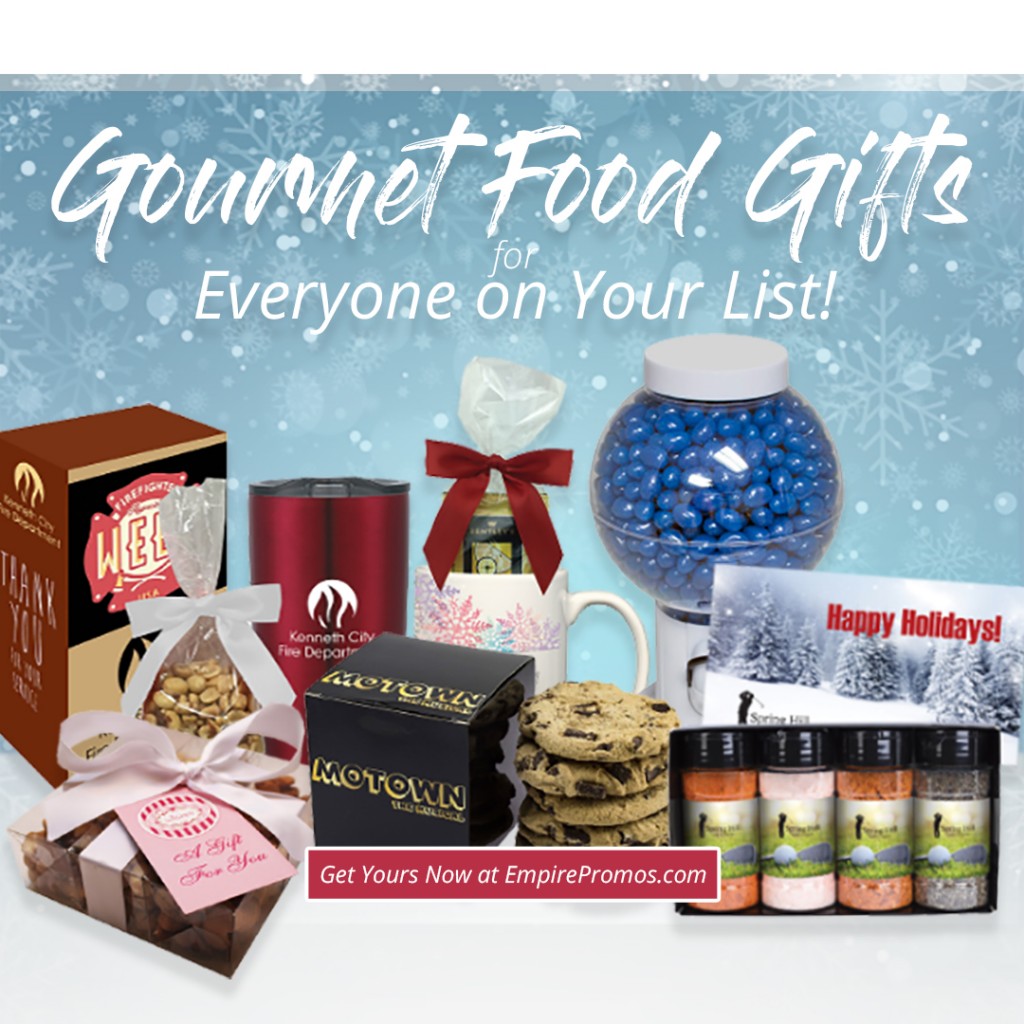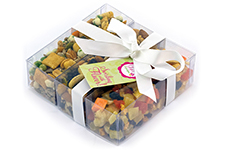 1. Item #34454 Triple Treat Present with Mixed Nuts
They'll go nuts over this delicious assortment. And you can forget about tying your own ribbons or spending hours gift wrapping as these come with the ribbon hand tied. Just write your note and you're done!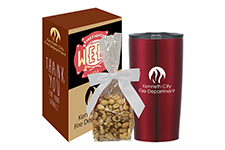 2. Item #34452 20 oz. Himalayan Tumbler with Gourmet Stuffer & Custom Box
Give a holiday gift that will remain to be seen and used long after the holiday is past. The food, box and imprinting are USA made. When you order, let us know which fill you prefer.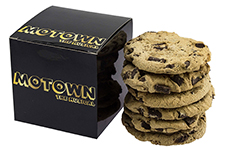 3. Item #34453 Cube Box with Gourmet Treats
These delicious cookies are baked to order and make a yummy holiday treat. When you order, let us know which type of cookie you'd like. Nothing says thank you like something delicious to enjoy with friends and family.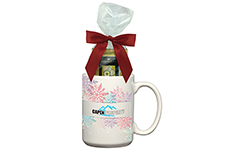 4. Item #34461 15 oz. FullColor Mug with Four Assorted Tea Bags
We love gifts that sport your logo, but also provide food, the universal feel good gift for the holidays. Ask us about other available fills which include several types of candy and cocoa. Some candies are available in specific corporate colors.
5. Item #34457 Gourmet Spice and Rub Bottle Shaker Set
You won't have to worry about pleasing everyone when you give these interesting, tasty spices. In addition to being a warm, friendly holiday gift, this set consists of four bottles that will remain with your message long past the holiday season. As they sizzle up steaks on the barbeque, you'll still have a seat at the table.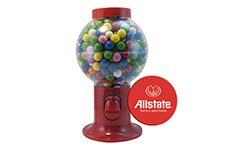 6. Item #34460 Gumball Machine
The child in all of us still loves a gumball machine. Their hearts will skip a beat when they see this fun, retro gift. As they enjoy the candy, your message will still be there and they can't eat them all at once!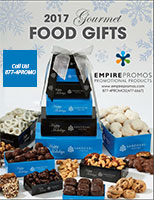 For more gourmet gift ideas, take a look at our Gourmet Food Gifts catalog!