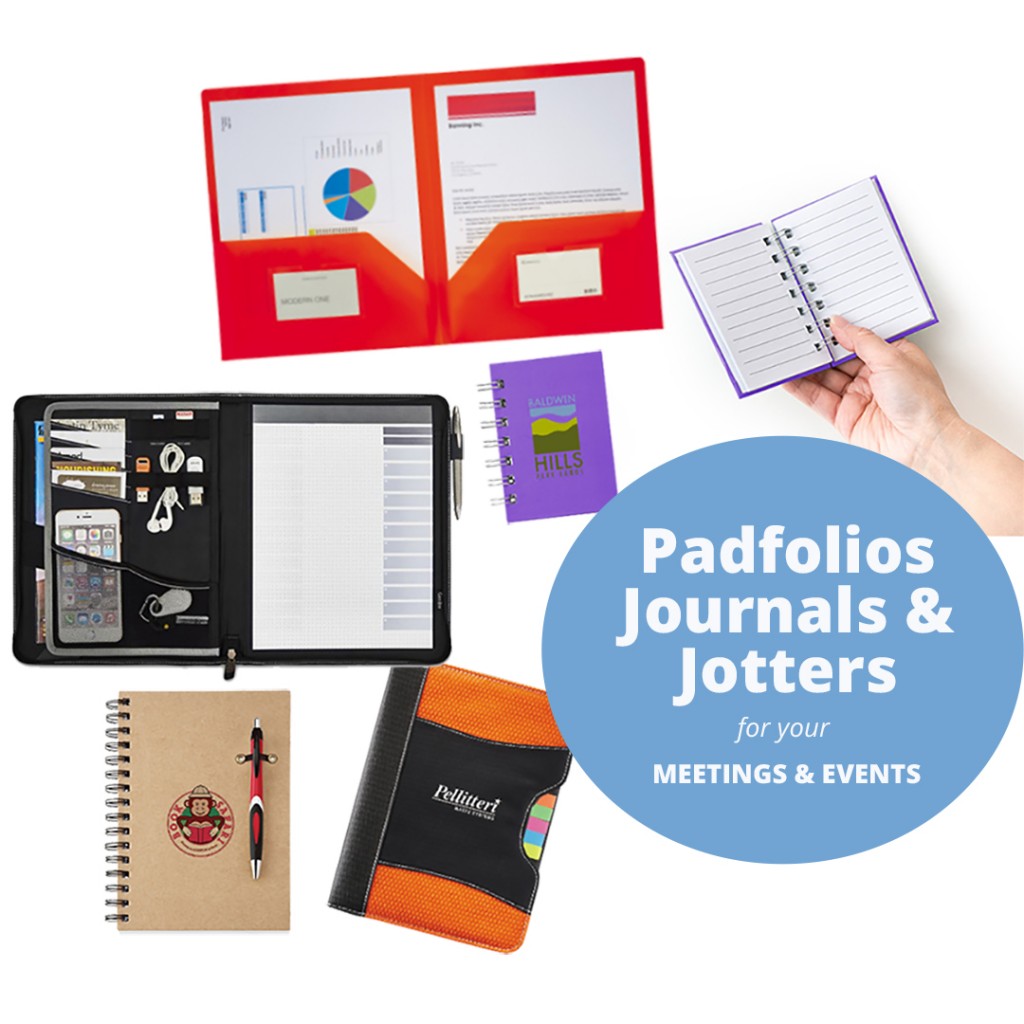 Be it at a trade show where they need an inexpensive jotter or in the boardroom where only the finest leather will do, we have the padfolios, journals & jotters to fit your client's needs!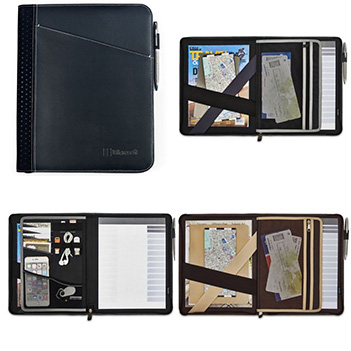 1. Item #32996 Tech Smart Leather Padfolio
A great traveling companion en route or for their everyday lifestyle. Its slim silhouette gives this leather padfolio a pricey retail look.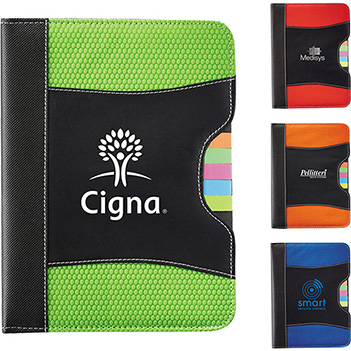 2. Item #32486 Dotted Junior Padfolio
Brighten up your meetings and events with these colorful and useful portfolios. They're both attention-getting and practical.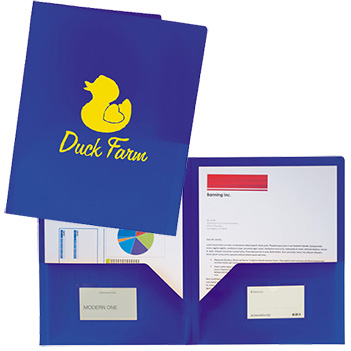 3. Item #32485 12 x 9 Document Folder
If you need a quick, basic folder with inside pockets and business card slots, these will fit the bill.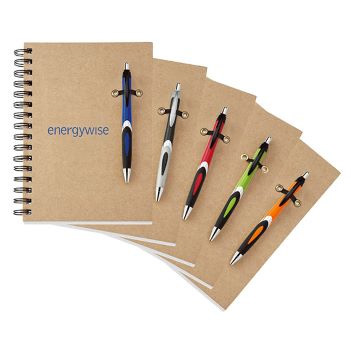 4. Item #33767 EcoSmart Journal Set
Location, location, location! Put your promotion in print with this environmentally correct notebook affixed with a ballpoint pen. Choose from two locations for your imprint to stand out.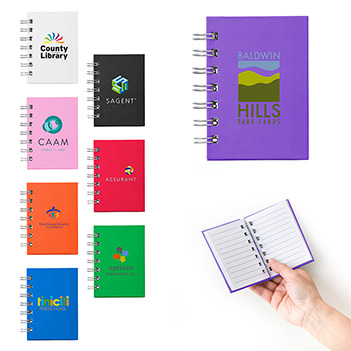 5. Item #33198 Pocket Size Notebook with Full Color Imprint
Give the Pocket Size Notebook with Full Color imprint out at a meeting and chances are that the recipients will keep it in their bag or pocket for a long time to come. The notebook is about the size of an index card–large enough to write on, but not too bulky to have on hand at all times. Full color logo included.